TV Interviews:
Dr. Walker shares her perspective and experience on
KING 5 News
about "What it means to be "Child-Free" in our family-centric society.
View at King 5 News – New Day Northwest
Recorded: May 31st, 2011
Dr. Walker shares on
AM Northwest
why she uses the term "childfree": "I chose to use the term childfree, which for me implies a life in which we're free to put our energies into endeavors other than raising children.
View at AM Northwest
Recorded: March 28, 2011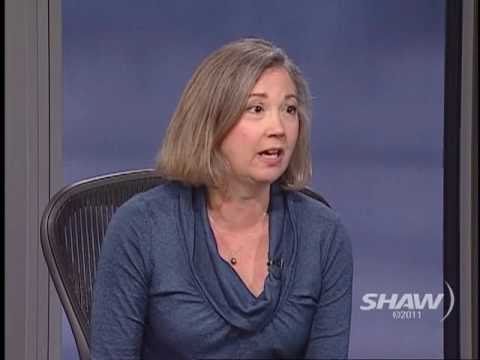 Author & Psychologist Ellen Walker is interviewed on
Shaw TV's Studio 4
with Fanny Kiefer and talks about her latest book Complete Without Kids, which is a guide to childfree living. 
View on YouTube
Recorded: March 7, 2011
Radio Interviews:
April 29, 2011 | Mentalhelp.net | Interview by David Van Nuys, Ph.D. | Topic: Childfree Living | Press the play arrow below to listen…
Audio clip: Adobe Flash Player (version 9 or above) is required to play this audio clip. Download the latest version here. You also need to have JavaScript enabled in your browser.
December 21, 2010 | Women's Speak: Practical Advice for Everyday Problems | Radio Interview by Dr. Nancy O'Reilly | Topic: Women Fulfill Lives Without Children | Press the play arrow below to listen…
Audio clip: Adobe Flash Player (version 9 or above) is required to play this audio clip. Download the latest version here. You also need to have JavaScript enabled in your browser.
August 18, 2010 | KRCL 90.9 FM | Radio interview from Salt Lake City, Utah. Listen to… Rethinking Parenting.
Phone Interviews:
January 2011 | Newlyweds Guide | Interview by Francesca Di Meglio, About.com Guide | Childless Marriage.
Published Online Articles:
April 29, 2011 | Blog: Care2 | By Healthy & Green Living Editors | Misconceptions About Childfree Women
April 21, 2011 | Blog: Mamapedia Voices | By Ellen L. Walker, Ph. D | The Rift Between Parents and Childfree Adults—Why Can't We Just Get Along?
April 2, 2011 | Blog: GalTime | By Ellen Walker | To Be or Not to Be a Mom?
March 23, 2011 | Dolce • Dolce Interview | Friction Between Childfree Women and Parents.
March 8, 2011 | Blog: Blisstree.com | by Briana Rognlin | Childfree and Happy: Psychologist Ellen Walker on Why Not Having Kids Is Better
March 4th, 2011 | www.chickagoan.com | by Lydia Kanthak | Are Childfree Adults Happier Than Parents?
January 13, 2011 | Press: Before It's News | by Wendy P. Chef | Reflection on Childfree Living.